About Us | Studio Photography | Professional Photographer
Newborn, Children, Family Photographer | New Delhi - Gurgaon - Noida | Professional Photographer
Professional Photographer | New Delhi | India
Welcome to Amit Chhabra Photography, your premier newborn, children / kids, and family portrait photographer.  We offer one of the most comprehensive children and family photography services in the industry and our eye for the artistic and attention to detail allows us to create memories for you that will last a lifetime.
Based in New Delhi, India, Amit Chhabra Photography was founded under the notion that children grow up so fast and we tend to miss the little things they do and the changes they make in our everyday life. We need to capture those moments, those magical memories so we can look back upon them and realize just how important those fleeting moments really are.
We are a professional photographer and create newborn, children, fashion and family portfolios in the advanced photo studio. Our 15 years of international experience shows in every photograph that we create.
After spending over 15 years in the United States and United Kingdom, we relocated back to India in 2013 and launched Amit Chhabra Photography in South Delhi.
Our photography clients are important to us and we work very hard to give them the memories they deserve. Our reputation as the best and most creative professional photographer speaks for itself; contact us today to find out why our clients recommend our services to their friends and relatives.
If you have a question or comment, feel free to contact us and we will be happy to assist you in any way possible.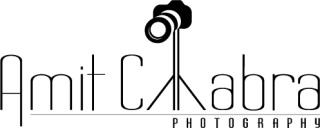 Studio Photography | Professional Photographers in Delhi – Gurgaon
Studio photography environments give much more control over the light. Even a natural light studio gives more control over the light than shooting outside. In studio situations you can control the direction and quality of the light much more accurately and with less carrying of heavy equipment than outside. Studio photography is a controlled environment and is also distraction free.
Studio Photography | Professional Photographer | Disclaimer
This site is owned and operated by Amit Chhabra Photography. Amit is a professional photographer in Delhi. He specialises in studio photography, child portfolio, child modeling portfolio, children fashion photography, children portrait photography.
The materials displayed on this site, including without limitation all information, text, materials, graphics, advertisements, names, logos and trademarks (if any) on this site are protected by copyright.
You must not modify, copy, reproduce, republish, frame, upload to a third party, post, transmit or distribute this content in any way except as expressly authorised in writing by Amit Chhabra Photography.
For any further information please contact us.